The cold days of winter are finally behind us and now it's time to bask in the summer sunshine. But, what about your clothes? They need to match the weather too; you just can't wear a full-sleeved winter top in the warm weather! And tank tops are perfect for the spring-summer season. They are trendy and comfortable and make you look chic when paired with the right accessories.
So, what are you waiting for! Start stocking up on those stylish tank tops that are so in this year. And here are some tank tops for women's to help choose the right ones for you.
1. Classic Tank Top
A classic tank top is just the right combination: it's not too flowy but not too tight either; it's not too short or too long; and it's made of cotton, which is the perfect fabric for summers.
Style Tip:
Pair this tank top with a loose pant, like a palazzo, or a skirt and statement earrings for a complete look.
Where to wear it:
A classic tank top can make a good casual or business outfit. Wear it under your blazer with a suit pant/skirt for a business look, or with jeans for a casual day.
2. Racerback Tank Top
Straps of a racerback tank top meet in the back, leaving the wearer's shoulders exposed. They are tighter than a usual tank top, making them the perfect top for a workout session.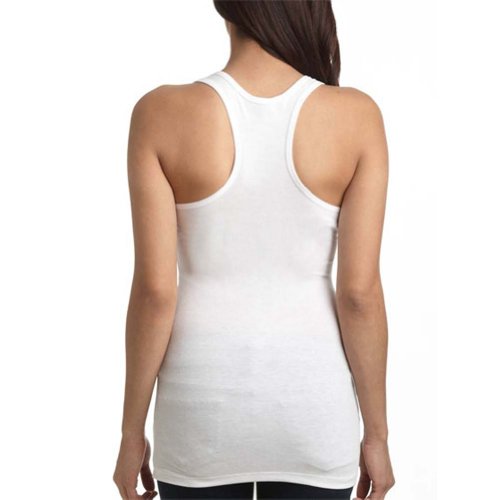 Style Tip:
This ladies tank top compliments a yoga pant as well as a workout legging, or you can wear it over jeans too for a casual look.
Where to wear it:
The material used in this kind of tank top is usually spandex, so it's preferred while exercising. Though tight, the stretchy fabric ensures a comfortable workout.
3. Spaghetti Strap Tank Top
Planning to show off your well-toned arms and shoulders? Then a spaghetti strap tank top is just the top for you. When it comes to this tank top, there is a variety of fabrics pick from, such as lace, silk, spandex, or cotton.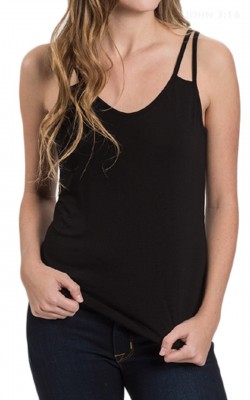 Style Tip:
You can wear it as is or under a light cotton t-shirt with jeans or shorts for a casual day out. For a dressier look, wear it under a nice blouse.
Where to wear it:
For a night out with friends, a lace spaghetti strap tank top is perfect. Or for a weekend brunch, the spaghetti strap tank top, and a simple shirt work best.
4. Flowy Tank Top
A recent addition to the tank top fashion, the flowy tank top flares at the bottom, giving it a unique look. The flowing style ensures comfort during the hot summers.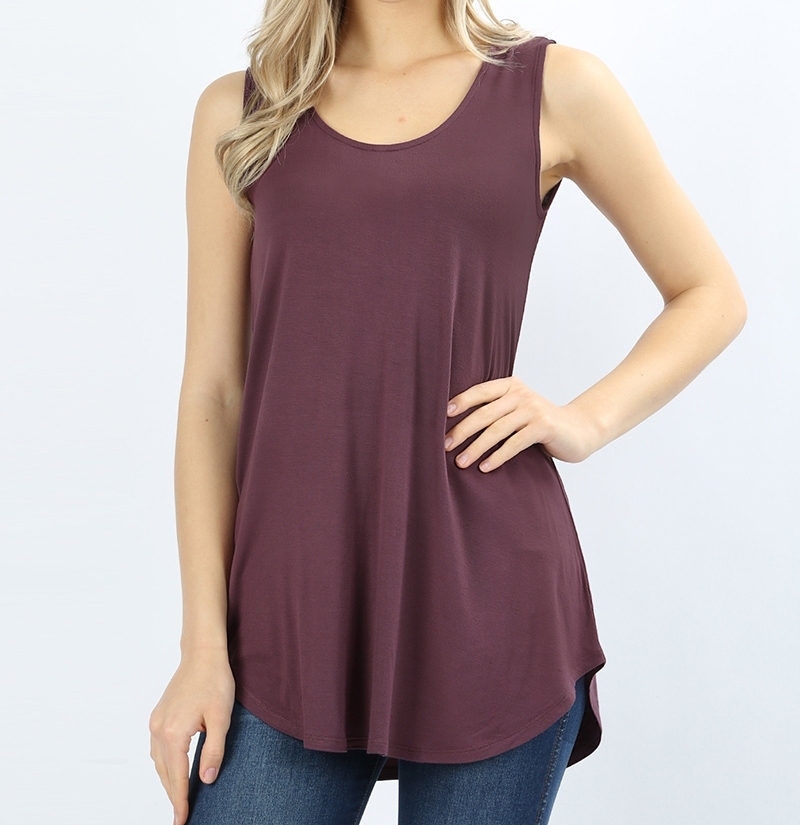 Style Tip:
A flowy tank top with an asymmetrical hem will give an elegant look when paired over dress pants. It will look just as good over shorts or jeans.
Where to wear it:
They make a good day outing outfit or can be worn over nice bottoms for evening drinks.
5. Athletic Tank Tops
Just like racerback, an athletic tank top is perfect for exercising. The only difference is that this tank top for women comes with a built-in bra and fits more tightly than a racerback. The bigger arm holes and stretchy fabric will make sure you have a comfortable and relaxed workout session.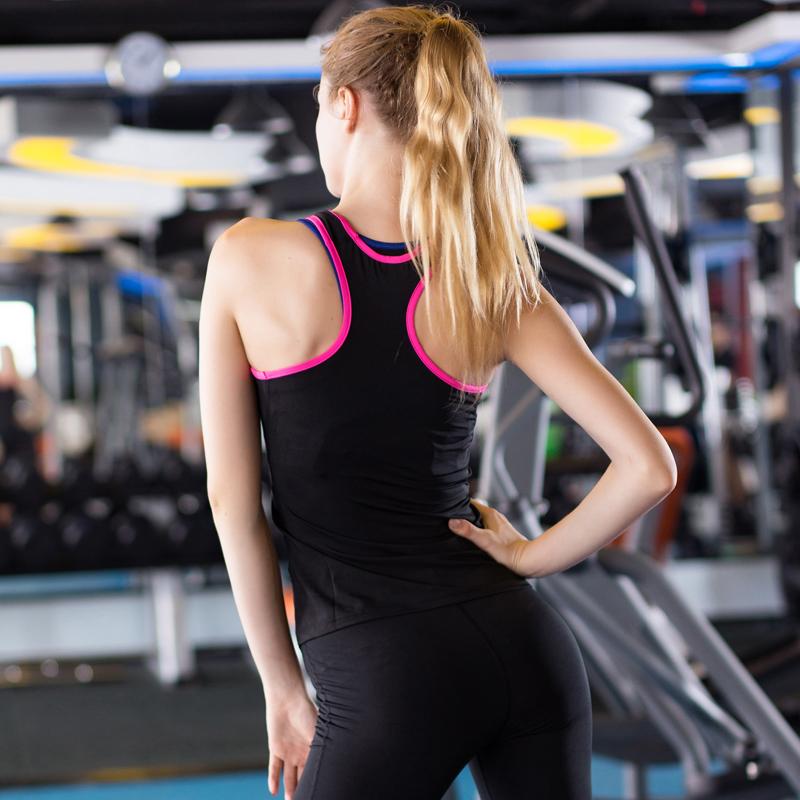 Style Tip:
It fits perfectly with any workout bottoms and with a high ponytail hairstyle, you will have a chic workout outfit.
Where to wear it:
While the gym or any workout area is where this top looks best, you can even wear it when going to watch a sports game for an athletic look.
Tank tops are not just limited to the gym anymore, and the above list proves just how stylish and trendy a tank top can be. Now that you have an idea of which ladies tank top style could work best for you, it's time to get some shopping done.