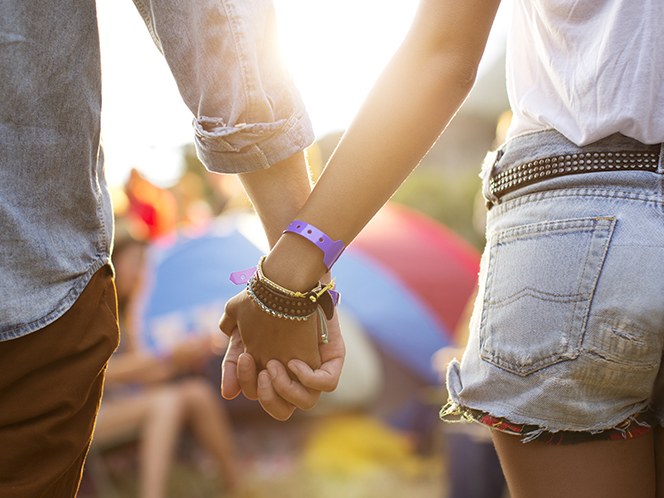 To increase intimacy, we have to work for it and do something about it. Intimacy will not increase by its own. Well, it's not "that" hard to increase intimacy. All you need to do is to find the correct way to increase it. For me, movies are a good alternative way to increase intimacy besides sexual activity.
It's important to work things out even your relationship in a crumble. Relate it with eating and why we need to eat? To provide nutrients right? Nutrients give us energy to breathe, growth, digest foods and etc. Same goes to relationships, why we need to increase intimacy is because we need to feed our partner with love.
Love provides trust, respect, and affection. To make your relationships stronger both of you must take part in it. Couples who are busy with works usually don't have time to date, not even regular date night. All they have in their mind is they want to tuck into their pyjamas and just go to sleep. If this situation keeps on going, sooner or later the connections will break on it's on.
So if you love your relationships, do something for it. Fight for it.
WHY MOVIES?
Chilling is the best way to relax and cool yourself down. Instead of relaxing doing nothing why not include it with watching movies with your partner. It's an activity where you don't have to move or worn out yourself. I know is tiring at work but don't leave your partner alone. They need attention also.
For girls, it's important to keep your man happy. Cuddle together on a couch while movies can help you relax your mind and your body. Since cuddle produce hormone calls oxytocin which can increase your happiness.
For me, this is the best way to increase intimacy and how I do it.
First, we choose a movie that suits our taste.
Second, we bring some foods and drink to get fat together.
Third, we cuddle on the couch while watching movies. To excite each other you guys can caress each other arm and legs.
Fourth, we cover ourselves with a blanket and caress each other legs while watching movies.
I know it sounds cliché but, couples nowadays they have trouble in terms of understanding each other. This is a good start for those who want to rebuild their crumble relationships. Some movies have a really good lesson where we take it and learn from it.
ROMANTIC MOVIES CAN IMPROVE RELATIONSHIP
Maintain and improve relationships is not easy especially for long-term relationships. The process requires energy to communicate and it will be difficult to contribute if both of you in working life. Movies can help to change your mind-set in your relationships.
From my experience, I've once watched a romance movie with my boyfriend. He is not the type who likes that kind of genre. Unexpectedly that he's into it like, asking whether does he ever hurt me like that? and how he can better. That's when I started to realize that watching movies can change people perception.
MOVIES CAN LEAD TO SEX
During romance scene, you seduce your partner while touching their sensitive places such as necks, forearm or ears. But beware if your partner is not into it, don't do it. I'm afraid you will get something you that you don't expect for.
But you can try to get them into the mood by a touching on your partner body to give them hints that you need more. Slowly create the atmosphere and do not rush things. If you want to spice things up more here several ways to spice up the atmosphere.
RECOMMENDED ROMANTIC MOVIES
Movies can make you cry, laugh and even teach us a good lesson that we can use when we have problems in our life. Here are examples of inspirational romantic movies that I learn a lesson from:
One of Shakespeare famous creation. This movie teaches us that love is stronger than hate. Without love, there's no purpose to live in this world. After both Romeo and Juliet death, their parents vow to each other that they never argue again. It shows that love is powerful that can change people around us.
This romance movie teaches me how to make the relationship better be focusing on each other imperfections. Imperfections are not something you can point to each other on who is wrong. It's about we embrace our weakness together and make it as our strength.
Next, we shall never speak angry words. We can't take the words back once we said it, not even apologizes. Other than that, never try to solve problems on your own, both of you need to sit and figure out how to solve the problems.
This movie makes us believe that true love does exist and that we must fight for it. It also teaches us that we should never give up on the person you love. Even though the relationship is not always going to be pretty that doesn't mean that you should give up on it even though there are lots of arguments. You have to fight for it as long there's love in it and the fight will make your relationship stronger.
It's about a father who loves his family and fights life for his family. This movie also shows a strong bond for these two married couples who support each other while keeping the family together during the depression.
One of the best romantic movies you should watch it. This movie told us that no matter how big the problems are we can overcome it. Next, we don't choose people who can make us happy instead, we choose a person who can change our lives. Lastly, the best moment is where we spend time together with our partner and enjoy times together while we still can.
IN THE BOTTOM LINE
Love is not just about feelings, it's also an act that we need to do something. Life is not easy but it's our choices to change it and make it better. Next, watching romantic movies can help you to find a new perspective on your relationship. This can help you to reflect on changing your attitude to be a better person for you and your partner.