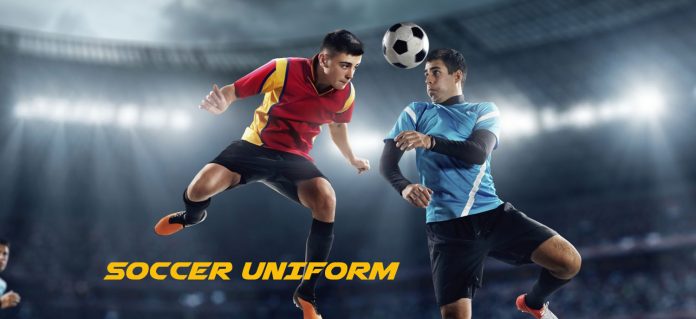 Over the years soccer has achieved magnanimous following from fans of the sport within the United States. To top it all off the 1999 FIFA Women's World Cup Final to this day remains the record holder event for the highest attendance to any sporting event featuring women in the center spotlight. Both the 1991 and 2003 FIFA Women's World Cups were hosted in the United States. From 2006 onwards there have been over 24 million soccer players in the US and by 2012 around 30% of all American households have at least one resident who loves to play soccer. The number of avid spectators has also grown with the passage of time and the sport receiving a lot of fan following as well. Major US TV contracts report revenues of over $100 million for sporting events such as UEFA Champions League, Liga Mix, and Premier League taking the top spot.
Currently, in the US the major authority on men's soccer is Major League Soccer (MLS) with 24 teams playing at the present. This all brings us to the question as to what you can do to get support from fans and take your team's following up a notch. In this post, we would like to share with you some suggestions that can help you create a lasting influence on your supporters. So let's take a quick look at each one of them:
Get Them Addicted to Your Team's Uniform
If you truly want to know what a sports uniform truly worth ask a diehard supporter of a team and they will pour their heart out in front of you regarding what it means for them. Uniforms for sports teams, especially soccer, have much more substance than what meets the eye. Not only does it help to unite everyone in the team and their supporters under a fine-looking banner, but it also instills confidence within you while imbuing all of them with a sense of equality. It is an uplifting feeling that makes a person proud to be a part of something larger than life and get to see the bigger picture along with a definite increase in the desire to succeed and accomplish more than what they could possibly achieve.
Likewise, it is a fine idea to get your followers to fall in love with your soccer team's uniforms. There are many of us out there that wear soccer jerseys and soccer shorts in a casual setting anyway, so why not take this to the next level and make your team's uniform available for the public. This will naturally help you get a ton of support from your fans and who doesn't nowadays want to don a sports jersey of their favorite sports player once in a while. Deep down we are all children and just need a little push to bring out our excitable traits, so let the passion for the sport fly and soar high.
Create a Strong Digital Presence for Your Team
When we say digital, we are indefinitely referring to the internet and the progressive technologies that have helped in shaping the current ecosystem that we all exist in and have created for ourselves in the last couple of decades. With over half of the world's population actively using the internet on a daily basis, it goes without saying that you need to use the virtual realm more often and effectively to get the message across. Your first priority should be to design and develop an attractive and eye-catching website for your soccer team and make sure that it offers a friendly user interface and experience with a ton of interactive features and functions.
Follow this up with a reasonable amount of SEO to make your website rank higher on SERPs and in no time you will find swarms of online visitors landing on your domain. In time your website will become your soccer team's most valuable real estate in the virtual realm. Next up you should then create your official social media pages and profiles for your soccer team including the likes of Facebook, Twitter, Instagram, and YouTube to name a few. However, make sure that you continue to post interesting and stimulating content regularly to keep your social media platforms alive and thriving. You can also meet and create meetings and interviews of your soccer team's favorite players with the local media including platforms like television, radio, and even popular sport's magazines.
We hope this post was able to provide you with a better understanding of how you can go about creating a strong influence on the supporters of your soccer team. For more questions regarding the topic, please share with us your queries in the comment section below.