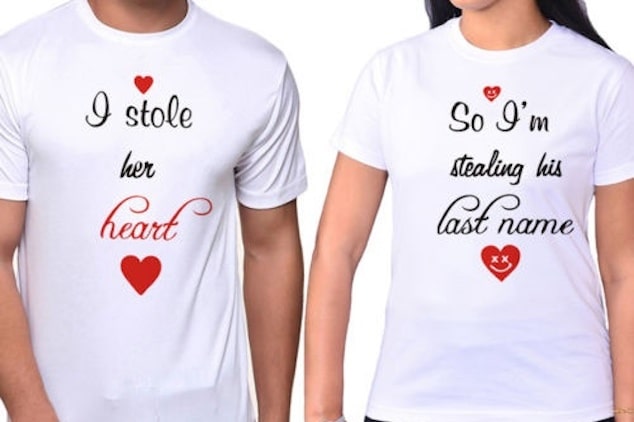 As many people know custom t-shirts are one of the most effective forms of advertising. If you are interested in getting shirts printed for your company choosing the right t-shirt is one of the most important steps. Hopefully, this article will be able to help some you make an educated decision when it comes to getting shirts printed.
Choosing the right t-shirt for your printing job is not hard as long as you know what to look for. Don't choose a shirt that is too heavy or to light. Select the correct color for your custom sublimation shirts.
Match your company colors or colors that will complement your logo. Or if you are printing these shirts to be sold, you can never go wrong with black. Style is very important, as it will affect dramatically affect the cost of the shirt. Ask for volume discounts, but if you get a discount don't expect to allot.
Choosing the wrong weight of the shirt is a very common mistake
The first mistake is selecting a shirt that is too heavy. They would not breathe as well as a lighter shirt and would be uncomfortable during the summer heat. Not to mention these garments would be more expensive than something lighter.
If you were printing shirts to sell this would be a good choice. They are very high quality and that would show while on display.
Now on to color
The color of the shirt that you choose will affect the cost of printing. Light colors like ash, white or yellow should not affect the price. will increase the cost of printing. Compared to the lighter colors they are a lot more expensive.
These colors — especially black — are worth the extra cost. They will be your best sellers — people love black t-shirts. The printing on these shirts needs an undercoat. If this is not done the color of the shirt will peek through the printed ink.
When estimating what you will pay for printing you must add the cost of one color to the cost of printing. Once in a while, you will encounter a company that does not require the undercoat. This will save you money. But trust me I can tell you from experience, it is not worth it.
Shirt Style Effects Price
One thing that will affect the cost of a shirt is the style. It should have no effect on the cost of printing. Unless you are interested in an unusual printing location like down the sleeve. The difference between short sleeves and long sleeves can double the cost of a tee.
While adding a pocket will add at least a dollar to the cost. Printing on the pocket is can be difficult and you would have a hard time finding a company that would do that for you.
Discounts for Volume
Unlike other apparel products, custom all over print shirts is a little more difficult to get volume discounts on. The price markup that the distributor is making on t-shirts can often be as low as 3%. So discounts on top of an already good price would be cutting into profits.
Why Print on Shirts?
Printed shirts help make it simple to convey what you are doing and why. Using a mix of words and images, a well-made layout delivers your message clearly. It is going to be easy for other people to recollect and explain when they discuss it.
Wearing it on your clothing displays it to every person you encounter, spreading the word of your identity and the things you do. You become an ambassador of your own brand or your cause if a person approaches you and asks regarding the print on your clothes. This enables you to make the impression you'd like your future partners to keep in mind.
Short and long sleeve t-shirt printing is likewise among the most economical marketing tools you will discover. They do not cost as much as other print materials targeting a lot of people and are simple to produce.
Choose from different colors, provide the design, and indicate the number of pieces you require. It does not take longer than a day owing to modern printing technology.
Who is going to utilize this marketing method?
Anyone that would like to make a statement should use shirts for promotional purposes. If you're a member of a non-profit organization or perhaps a charitable institution seeking support, wearing your message on your sleeve attracts individuals who may wish to support your cause.
They often give consumers free printed t-shirts, when it comes to providers of merchandise and services. Ask your employees to put on the shirts one day per week to advertise your brand.
Sports teams print custom shirts and jerseys to stand for them. By wearing a shirt with their logo printed onto it, promote your local team. Show your support and earn money all at once by offering these shirts to sports fans.