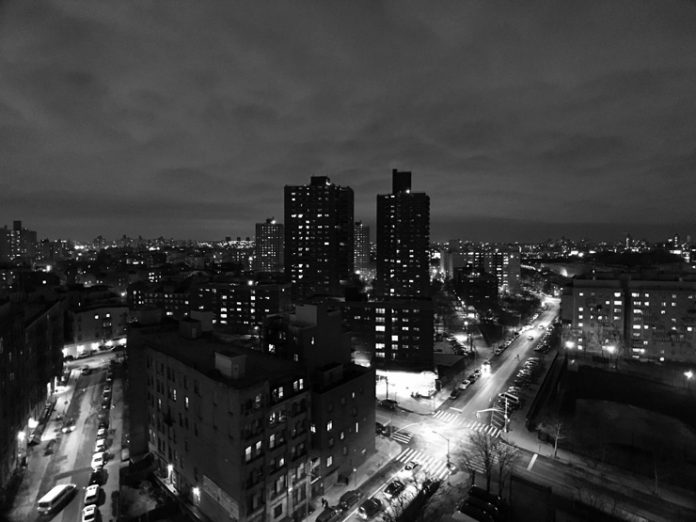 Bushwick was previously an industrial area in the heart of Brooklyn in New York City. It has been known for its history of artsy culture.
In recent times, Bushwick has become one of the most popular places to live and rivals cities like Williamsburg as New York's coolest district. Below are some of the reasons why Bushwick is a great area to live in.
1.Affordability
Housing in Bushwick is on the rise with the average price rising by 12% in 2018 to June and an estimate of 9.9% growth for the next year. The area is still however one of the cheaper areas to live in New York City. Bushwick's average home could cost around $800 000 compared with Williamsburg which costs around $900 000. The rental market is also much lower than that of Williamsburg with 2,500 per month and $2,900 per month respectively.
2.Easy to reach Manhattan
It is easier to travel from Bushwick to Manhattan and commuters have a choice of 5 different subways. The L Line takes around 20 minutes and travels from Myrtle Wyckoff avenue's bus station to the Union Square. There is also the J, M, Z and G lines that are available.
3.Artsy Roots
As mentioned above, the area was known as a haven for artists and offered cheap studios for rent. It does still have an artistic vibe even though the rentals have increased.
4.Start-Up Buzz
Since 2014 businesses started to boom in Bushwick. This was largely owing to Livestream moving its offices to a warehouse in the area. Ever since then, many start-ups and small businesses have blossomed.
5.Greenery
Bushwick translates from the Dutch Boswijck to mean little town in the woods however there is some green space the area. The largest park in the area is 7 acres and attracts many runners, families and tourists alike.
Facts about Bushwick
Bushwick is estimated to have at least 85 000 inhabitants and a total space of 1.305 square miles. An estimated 70% of its residents are Hispanic, 20% are Black and the remaining 10% are Asians, Whites, and mixed race. Studies show that since 2000-2012 Bushwick's white population has tripled.
Bushwick has a new bar or coffee shop opening every week. There are so many restaurants opening and closing in New York, so it is important to support those businesses that you hold dear to you, to keep them opened. They have a vast selection of taco places, and many more varying eateries.
There is a great misconception that since there is a bar opening in Bushwick every week, people don't work out. However, this is not true, there are many viable local work out options available to the community.
Bushwick has large street art and various empty walls have attracted some of the most well-known street artists.
Things to do in Bushwick
Bushwick is mostly a residential area however they have scrumptious food available to the public. Many believe that their food is world class. Places you may want to visit include:
1.Roberta's pizza
Celebrities like Beyonce and the Clintons have eaten at Roberta's and it is considered one of New York's best pizza spots. However, the wait for a table could take around 2-3 hours at peak times.
2.Tortilleria Mexicana Los Hermanos
This is a tortilla factory shop located on Jefferson street. It is a favourite of many locals.
3.Bunna Café
This place is located in Flushing Avenue and is a Vegan Ethiopian restaurant. Visitors often come in larger numbers so that they get to taste lots of what the menu has to offer.
4.Faro
This eatery features a well-known chef, Kevin Adey who is from Northeast Kingdom restaurant. He is known for serving delicious meals.

Living in Bushwick
There is a vast array of 1 bedroom and 2-bedroom housing for rent available throughout Bushwick. Prices are reasonable compared with other parts of Brooklyn and is an ideal location for artistic people.
Nightlife
Bushwick has a bustling night scene and options vary from dive bars and live music, garden bars and lounges to old school music spaces in the neighbourhood. Silent Barn has become a favourite for many people. It is run by an artist and has a DIY art space with music and an outdoor garden. Three other places to consider are Radio Bushwick, Lone Wolf and House of Yes.
You will also find places like:
Palisades which has a hipster vibe and features lots of live music and art shows.
Yours Sincerely which is a cocktail lab has various cocktails available on tap which allows people to have a drink for much cheaper than regular prices.
Birdy's is another location that offers cheap booze and gaming activities like pinball, and vintage cigarette and beer ads.
Shopping in Bushwick
There is an abundance of thrift stores in Bushwick such as Urban Jungle, Fox and Fawn, L Train Vintage and the Mobile Vintage Shop to name a few. They also have bookstores like Catland and Molasses Books.
You may also consider Soho Art Materials especially if you are into professional art supplies like canvases, brushes and spray paint.
Shops at the Loom is another great option which features around 20 different shops and art galleries. They also offer sewing classes and baking classes at the infamous Brooklyn Creative Studio.
What to do in Bushwick
1.Syndicated
You can watch a movie for $3 at a new theatre on Bogart street, sip on a cocktail or have a light lunch.
2.The Bog Art
This building houses many artists in studio apartments and boasts 18 galleries.
If you would like to live in Brooklyn, consider the various apartments that are available and the commute to your place of employment or school. Wherever you will be located, there is an accommodation that will prove to be worth your while.